Web Design
I design and build websites in WordPress and Squarespace. Squarespace is typically better for simple, "set-and-forget," and low-budget websites (think simple portfolios), and WordPress offers greater flexibility and power for those who need greater flexibility and functionality. You definitely don't need to know which one is right for you before getting in touch. If you're not sure which one is best for you, I'm happy to help you decide!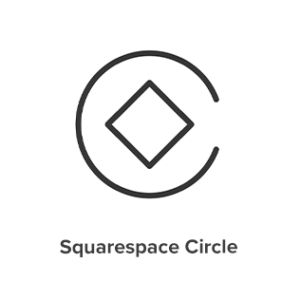 Squarespace
Squarespace is the reigning champion of drag-and-drop website services. While it is powerful and easy to maintain once it is set up, Squarespace can be difficult for inexperienced users to configure and create designs with. Squarespace plans may look a little expensive up front, but their plan covers the entire Squarespace platform plus security, maintenance, updates, and customer support. For many (especially those only needing limited functionality and those using their website as support rather than their primary marketing tool), Squarespace is the most budget-friendly option in the long run. Plus, since I am a Squarespace Circle member, my clients get a discount on their first year!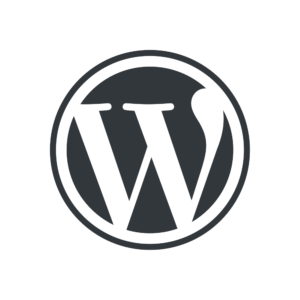 WordPress
WordPress is a highly customizable Content Management System. In fact, more than a quarter of the web was built on WordPress. Because it is open-source, there are also thousands of ways to extend and customize it to suit your needs, making it one of the most flexible and scalable CMS's available. It was originally built as a blogging tool, making it one of the best options for publishers of all sorts. If you want a greater level of customization for your website (or know you'll want that in the future), complex publishing capabilities, or advanced functionality of any kind, WordPress is the right CMS for you!
Divi Theme
One major advantage to WordPress is the ability to choose and switch between thousands of themes, and to customize your favorite through code. Unfortunately, not all themes are created equal. Anyone can publish a WordPress theme, and some are better written than others. I design and develop WordPress sites using the Divi theme by Elegant Themes, customizing it to suit your business. Divi (like WordPress) is extremely customizable, and has been reviewed and certified by Sucuri, one of the leading website security companies. Divi also makes it easier for my clients to modify and manage their content after launch.
Management
Unlike Squarespace, WordPress websites need some maintenance and upkeep. If you need the functionality of WordPress, but don't want to worry about the maintenance and management that tends to come with (or just don't have the time), I can take care of this for you! Check out my management plans below.
Consulting
Consulting sessions include a 45 minute to 1 hour meeting, plus prep time (for example, time taken to examine your website). Aside from a general consultation, I typically cover one topic per consultation. Of course, if you have more than one concern, I'm happy to help! We can work out a schedule and pricing for your needs.
Design
including site organization and UX
CMS Dashboard Training
learning how to navigate WordPress and Squarespace
WP Security
Keeping your website safe and secure
WP Performance
Speeding up your WordPress site
Plugin Research/Configuration
Finding the best plugin to suit your needs
DIY Strategy
For those who just need a little help getting started
Website Migration
Keeping your website intact while switching hosts
YoastSEO Configuration
Getting the most out of Yoast, Yoast Premium, and Yoast Add-ons
WordPress Management
All management plans come with monthly backups and WordPress core, theme, and plugin updates. If I didn't design your website, I require that you sign up for a security consultation (above) before I can agree to manage your website. Once I've made sure that your website is clean and familiarized myself with your setup, I'll install and configure a selection of plugins that I've curated to boost performance and security. If your needs are greater than the plans below, I'm happy to set up a custom plan with you!
Great for new websites with minimal traffic. you get:

Monthly Security Scans

Monthly Performance Scans

WP Rocket (premium caching plugin)

Imagify (premium image compression plugin, 50MB/Month)
Everything on the monthly plan, but on a weekly schedule. In addition, you get:

Safe updates

SEO Keyword monitoring

Uptime monitoring

Imagify (100MB/Month)
Everything on the weekly plan, but on a daily schedule.  If you publish new content and/or get comments on your site more than once per week, this is the plan for you!
Sign Up Today
Get started with the management plan that best suits your needs!